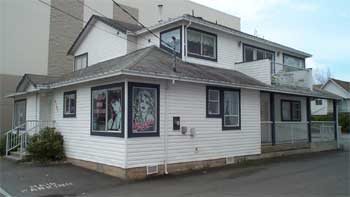 Guys n' Gals has been serving the Langley public for over thirty five years. We are a Goldwell preferred salon and our experienced staff offer quality hair, beauty and esthetic services.
Whether you need a regular haircut or a new styling Guys n' Gals can do it. Looking for something for that special occasion? We can provide it.
Seniors Discount
Wheelchair Access
We specialise in "Long Hair Up Do's" and full beauty packages for weddings and other momentous occasions.

We pride ourselves on our friendly approach and aim to give our customers the best service around. We don't want you to feel committed to any particular stylist.

Try them all until you are satisfied with the quality of the service. It's all part of our family approach.

Our esthetics services include:
Make Up: Application and Lessons
Waxing: Full leg; Bikini line; Half leg; French bikini; Full arm; Under arm; Full face; Eyebrows; Side burns; Lip; Chin; Neck
Waxing for Men: Full back; Full back & shoulders; Chest; Stomach
Treatments: Facial; Mini-fascial; Aromassage; Relaxassage; Brow tweezing; Lash tint; Brow tint; Pedicure with or without paraffin wax
Nail Services: Acrylic nails; Light concept nails; Nail fills; Nail repair; Nail art; Polish only; Polish & trim; French polish only; French manicure; Manicure with paraffin; Mini manicure; Moisturizing paraffin treatment for hands and/or feet; Ear piercing
Elecrolysis: From 10 minutes to 75 minutes
Candeling
We also offer a wide range of hair, nail and skin care products.

We accept


orders over the phone

Designed by Web Services BC
©2001-2020 Guys 'n Gals